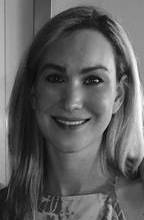 A little bit about me... Texas born and raised (That in itself says so much!). Femininity & exuberance, with a dash of that independent Texas spirit should resonate through my brand because these are personal traits of mine that I value and hold dearly.

How did the POPCHEEKS journey start? This may sound cliche but this whole adventure started with a pen & a hotel notepad, putting down my chicken-scratch on a whim. I drew what I thought was my ideal pair of undies after a major retailer stopped selling the bikini undies I had worn for the past decade. This was 4 years ago. Fast-forward and here we are today, my vision coming true before my eyes: Beautifully-printed underwear in the classically feminine styles.
Why underwear? My FAVORITE part of my day is picking out my next pair of undies & when I look in my underwear drawer it makes me smile! Now, thanks to POPCHEEKS, my underwear drawer is prettier than ever and that feeling never fades. ;-) I aim to spread that job to women everywhere who are playful, confident and bold and want their pretty, comfortable, underwear to reflect the way they feel inside. Sexy. Empowered. With a sassy little secret.

Add to that... they can feel good doing it! Cotton is good for the body and is a sustainable fabric. Popcheeks is also made here in the U.S.A. in cruelty-free, condition-monitored factories where all women are treated well and with respect, while being paid a fair wage for fair hours. Popcheeks also donates underwear and a percentage of all sales to organizations that shelter and support women who need a little leg up - safety, help or assistance - now and then.

FOLLOW @POPCHEEKSUSA ON INSTAGRAM
Sign up to get notified of new collections + 20% your entire order!